On 16 November 2019 Havana celebrates its birthday. In Cuba people are dancing Salsa on this birthday. You can dance with them at this unique celebration in 2019! And on the price of our group trip in November you get now* a discount of 155 Euro!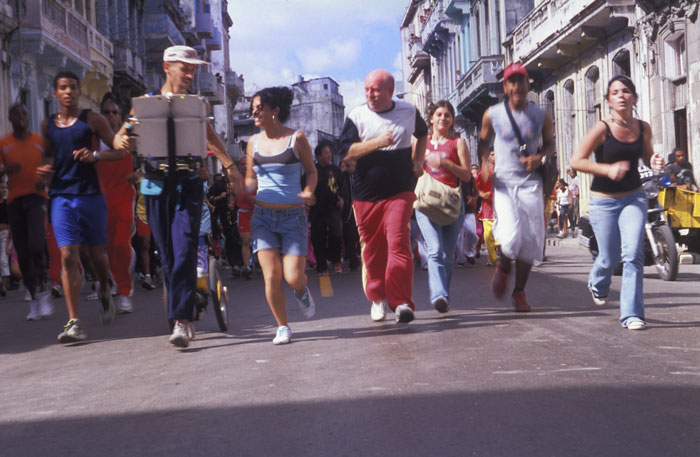 Havana was founded on 16 November 1519 and is now 500 years old! The city is just cleaning itself up. Everywhere is being painted and repaired, new buses for public transport are being purchased, rubbish is being removed - Havana wants to show its best side. And since the Cubans are world champions in celebrating, the celebrations for the 500th have already begun a few months ago.
Of course there's dancing, too. And if you want to be there and dance with them, you now have the opportunity to register for a unique group trip. Our guests will be accommodated in the very centre of Havana and just around the corner from the newly renovated Capitolio. The old town is right on your doorstep - Cuban life, where you feel like you are in a different time ... Bars, street cafés, small shops, art, music - a colourful mess.
Since we are not the only ones to celebrate the birthday of Havana, our Cuban hosts ask for confirmation of accommodation. This is what we would like to do, especially as we accommodate our guests as close as possible to each other, i.e. in nearby houses or apartments. Living close to each other and at the same time completely independent of the group makes it easier to arrange a date with the others. The following photo is the view from the terrace of one of the accommodations. From here you can study life in Havana from a bird's eye view: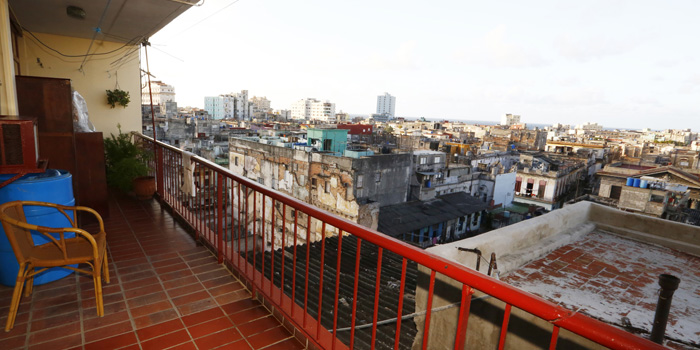 The trip has not yet been confirmed. We would like to confirm. To give you a little push, if you book now, you will get booking right now* a discount of 155.- Euro on the price of the trip!
A further reason to confirm the trip as soon as possible are the air fares. Booking your flight for November in the coming weeks can save you a lot of money ...
A few more words about why this trip is unique. In our groups you will not meet people for whom salsa dancing is a kind of competitive sport, where it is important to learn techniques for as many figures and turns as possible. New York or L.A.-Style have brought salsa from the body to the head. For me, the growing influence of these styles was a reason to retire from the salsa scene years ago. Cubans have also become more technical in their way of dancing salsa. But their relationship to rhythm has remained a sensitive one. I appreciate the fact that our Cuban teachers are deliberately confusing the minds of their students. And when nothing works anymore, the dancing really starts.
No matter what previous knowledge the participants of the groups of Danza y Movimiento had in the past years - after one week at the latest all, but really all, danced a Rueda together. And this Cuban circle dance, in which the men change from one partner to the next, is not exactly easy ...
With us you will find people who enjoy movement and express their individual potential. It's about an experience from within and only secondarily about learning technical details. This does not mean that no steps or figures are taught in the dance classes. But the focus is different, especially since the environment of the course gives a lot of impulses to get in touch with oneself more deeply. Participants in Danza y Movimiento's courses come from all age groups, although there are usually more women as well as people who live their lives consciously. The people in these groups have a great openness and willingness to get involved in life. This often leads to a very creative exchange. In the dance courses each participant has an individual Cuban partner.
*This offer is valid until the trip is marked as confirmed on our website when the minimum number of participants is reached.
Click here for a description of the trip to Havana from 2-16 November 2019.
Photo of the popular marathon in Havana: Susanna Rescio; photo of the terrace overlooking Havana: Sabine Jacob