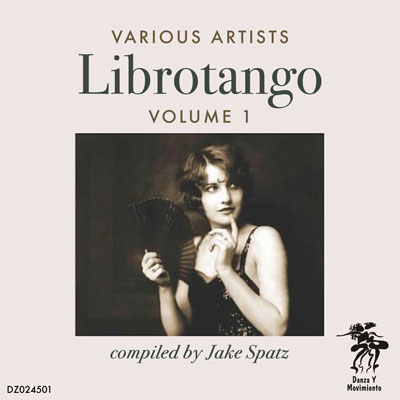 Danza y Movimiento is happy to present this new expansion to its catalogue. Compiled by teacher, DJ, and translator Jake Spatz, each of these albums matches a volume in the Librotango series of books---a bilingual presentation of tango lyrics in singable English translations. Aimed at veteran dancers and newcomers alike, the selections offer a mix of classic dance tunes and lucid renditions by solo singers, highlighting the role of lyrics in the genre.
The books themselves are available internationally through Amazon and other retailers. The translations convey the sense and follow the melody of the originals, and their extensive notes present research on the songs and their authors, detailing the role of stage plays and movies in Golden Age's "industry of song." Every book opens with a unique introduction on the themes and images of the tango, and also includes bios of all featured lyricists.
Spatz's work as a translator has been widely praised for its grasp of the original content, its sensitivity and nuance of wording, and its singable poetic approach. These DyM companion albums now give readers a tour of the vast tango catalogue, connecting the text to the sound of memorable vintage recordings. Those new to tango will be enchanted by the depth and quality of the genre, and diehard dancers will discover some new gems not played at milongas---some of them danceable, some for listening, all of them unforgettable.
A click on the cover will bring you to the respective album: