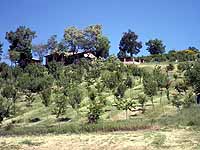 This is an insider tip to end the summer in a special way in the mountains of Italy this year. Book your individual stay during the period from 28 August to 27 September 2018 now!
Our seminar house in the mountains of the northern Italian region Reggio Emilia is waiting for you! This area of Italy is not well developed for tourism. You find yourself in the middle of nature and have a gigantic view. It is an ideal place to meet yourself and others. The house is at the end of a street. Hiking-trails to the villages and the surrounding nature are marked. You can relax by the pool or in the sauna and enjoy creative, vegetarian, wholesome food. Every single day is waiting to be noticed and enjoyed by you!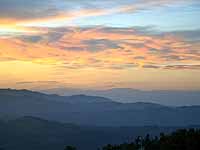 Between August 28 and September 27 we have opened the space for people who want to spend time in this beautiful location. Minimum stay is 5 nights.The daily price of 110 euros includes your overnight stay in a shared room, full board and participation in a daily recreational programme.
Every morning and every evening you will find offers for a guided meditation practice. There is yoga, breathing, dancing, quiet and moving meditation. You decide for yourself which of these offers you would like to take advantage of.
The seminar room with professional music system is also available for your individual dance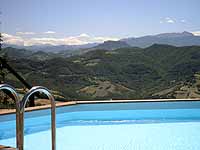 practice or for practicing Qi Gong, Tai Chi or movement meditations for you alone or with others.
This is an insider tip, as we do not advertise this program publicly, but only through our own channels. We would be pleased if you would pass the information on to all interested friends in your community.
You can have a look at our German website for this offer. If you do not understand German you can use a translater like f.ex. https://www.deepl.com
I will be happy to answer your questions in English, Spanish or French by mail (This email address is being protected from spambots. You need JavaScript enabled to view it.).